Graphic Map-Adorned T-Shirts : explore london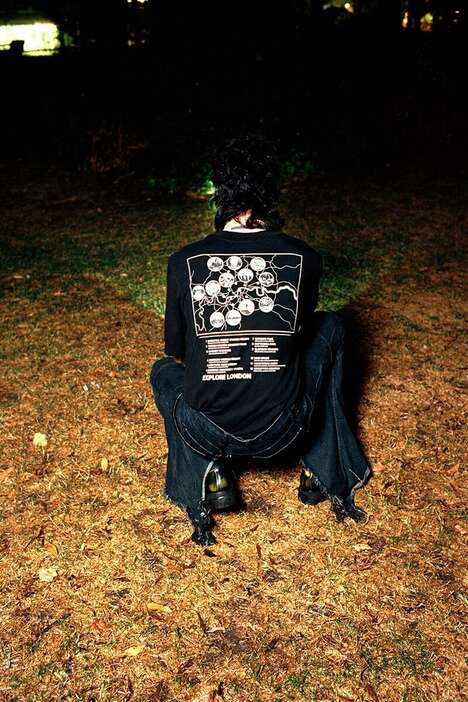 JORDANLUCA has presented a new 'Explore London' T-shirt that explores "queer cultural landmarks" throughout London. The shirt spotlights JORDANLUCA's branding on the heart, while a graphic of the Trellick Towers designed by Erno Goldfinger sits directly below it. The rear comes decorated with a map with bubbles that showcases the different locations around London that have been known as historically queer. Locations include the Liverpool Street Station Toilets, the Tower Hamlets Cemetery Park, Hackney Marshes, Hampstead Health, and more.
To celebrate the launch of this tee, JORDANLUCA will be donating proceeds from the 'Explore London' T-shirt to akt – Albert Kennedy Trust, which is dedicated to supporting LGTBQIA+ folks in the UK who are facing homelessness or living in toxic home environments.
The 'Explore London' T-shirt is now available on JORDANLUCA's website.
Image Credit: JORDANLUCA
About The Author