Gender-Inclusive PC Accessories : aurora collection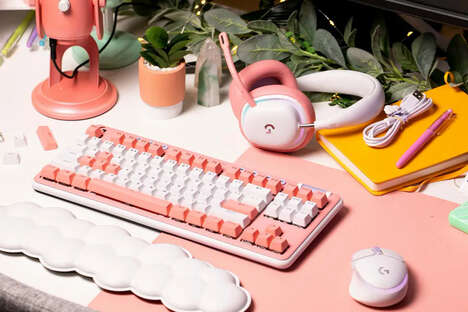 Logitech launched a new series of computer accessories and gaming peripherals named the 'Aurora Collection.' This collection includes mice, headsets, keyboards, mousepads, wrist rests, and more, all in a new Aurora-themed colorway. The items are available in a bright salmon-pink color and are two-toned with white accents. For example, the earpads on the headset are salmon while the headrest is white, and the keys on the Aurora Keyboard are a mix between salmon and white.
The full collection is available in a complete bundle for $640 USD, or each item is available individually at prices that range from $80 to $150 based on the selected item. On top of being available in new colors, the Aurora Collection has full RGB support, allowing gamers to personalize their gear even more to express their favorite vibes.
Image Credit: Logitech
About The Author