Cancer Research Vehicle Auctions : sagerstrong foundation bentley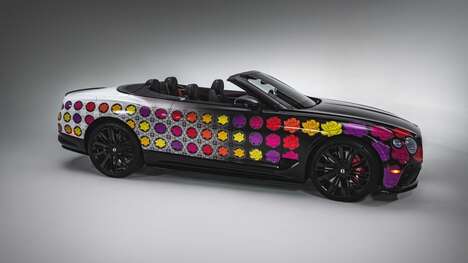 Bentley announced a one-off Continental GT titled the 'SagerStrong Foundation Bentley Continental GT Speed.' This vehicle was created through a collaboration between the automaker and the charitable organization for the purpose of fundraising for cancer. The vehicle will be auctioned off near the beginning of 2023 with a large part of the proceeds going to blood cancer research.
The design of the one-off Continental GT is inspired by the sportscaster Craig Sager who was the original founder of the SagerStrong Foundation. The vehicle features a floral wrap with an ombre of colors inspired by a suit that Sager wore at the 2016 EPSY awards, one of Sager's last public appearances before he passed. As such, the vehicle was intended to capture Sager at his happiest, encapsulating his happy, colorful spirit and channelling it into the vehicle.
Image Credit: Bentley, SagerStrong
About The Author