Female Empowerment Campaigns : enough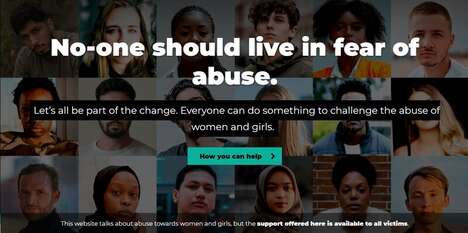 'Enough.' is a official anti-domestic-violence campaign recently launched by the Government of the United Kingdom. The Enough. campaign aims to tackle the issue of domestic violence and abuse in domestic situations through awareness, advocacy, and helpful resources.
The campaign offers a variety of tips and tools for identifying victims of abuse, while simultaneously offering a number of ways that bystanders can help these victims. To summarize a few, Enough. created the 'S.T.O.P' acronym, which stands for "Say Something," "Tell Someone," "Offer Support," and "Provide a Diversion." More information on each step can be found on the official Enough. webpage.
In addition to raising awareness and offering these tips for ways to help, Enough. provides support networks, emergency response hotlines, and more, to help reduce the number of women that suffer from abuse.
Image Credit: Gov.UK
About The Author