Cheesy Pasta Lemonades : mac and cheese drink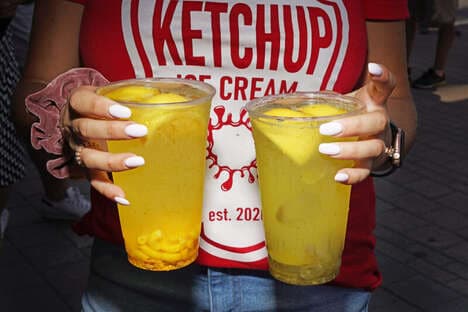 In addition to bringing back a fan-favorite pickle lemonade from 2019, Real Fruit Drinks served a mac and cheese drink at the 2022 Canadian National Exhibition. The brightly colored beverage mixed macaroni, three cheeses, lemonade and lemons, and in looks, it almost resembled bubble tea with a savory twist.
Although unconventional, the mac and cheese drink was described by attendees as unexpectedly sweet and tart, thanks to the citrus cutting through the cheesiness of the beverage.
Experimental beverage consumption is driving the sales of all sorts of savory drinks that play with unusual ingredients for flavor and aesthetic purposes in equal parts. This mac and cheese creation by Real Fruit Drinks feeds into foodie culture and satisfies consumers' desire to challenge their tastebuds with familiar flavors in new and unusual formats.
About The Author