Hard Soda Nuptials : Hard Dew, I Do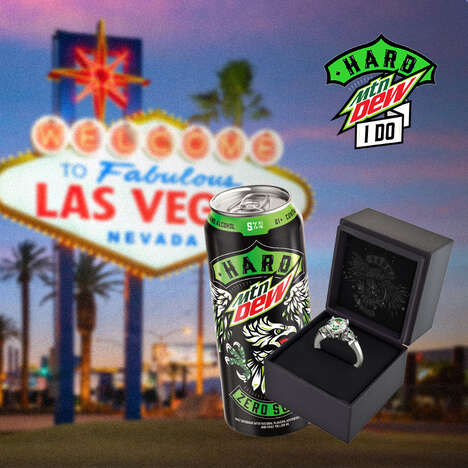 MTN DEW is giving one ardent fan the chance to say "I do" with a Las Vegas wedding ceremony. The Hard Dew, I Do challenge asks: "Do you love Hard MTN DEW enough to marry it?" Fans can enter online to gain the title of "the first and only person to marry a can" by answering a few questions online. The brand wants to know: How did you know Hard Mtn Dew was the one for you? and What makes you our one true love? And it also wants to see how the fan would ask for Hard MTN DEW's hand in marriage, plus a photo to capture how they'd feel if they were engaged to Hard MTN DEW.
The winner will get travel and accommodations to a Vegas suite, a cash wedding gift, free Hard MTN DEW and a celebratory reception. Even in Nevada, the marriage will not be legally binding.
About The Author