Canine Knowledge Challenge Cards : Dog IQ Test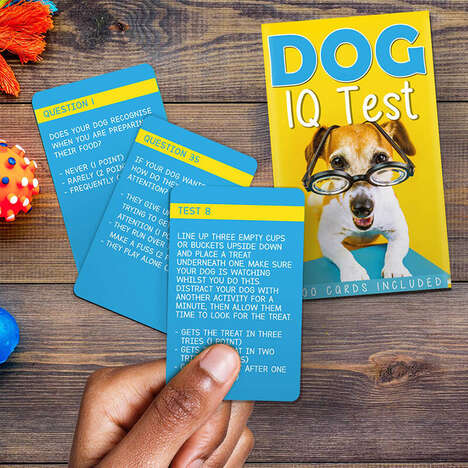 The 'Dog IQ Test' brings together dogs and their owners through various activity cards. As mentioned in the description, the cards will help gauge and enhance "your dog's communication skills, social behavior, motor skills, and memory." Combined, the cards offer a greater understanding of where a dog's skills lie and where they can improve.
There are 100 cards with a mixture of questions and tests that are graded based on a point system. Through straightforward questions — like "Does your dog recognize when you are preparing their food?" and "If your dog wants to play how do they get your attention?" — owners will be able to improve their pets' temperament development.
Image Credit: Perpetual Kid, Gift Republic
About The Author