Medical-Inspired Plant Tools : Mini Plant Life Support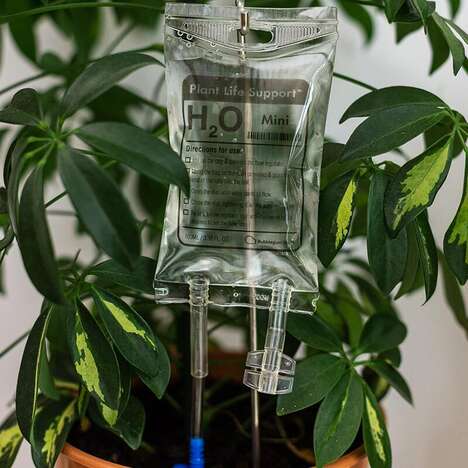 Bubblegum Stuff's 'Mini Plant Life Support' is an amusing way for consumers to keep their plants hydrated. As mentioned in the description, "the "Mini Plant Life Support Drip is an easy and comical way to take care of your indoor house or office plants." It is designed to look like a medical IV drip bag with the intended use as a self-watering tool for small plants.
Each kit comes with a water bag, peg hook, flow regulator, and tube, which consumers can easily and quickly put together through the directions printed on the IV water bag. It is the perfect gag gift for gardeners and those in the medical field, available on the Perpetual Kids online store.
Image Credit: Bubblegum Stuff, Perpetual Kid
About The Author