Aquatic Plant-Inspired Kitchenware : Lilypad Cake Stand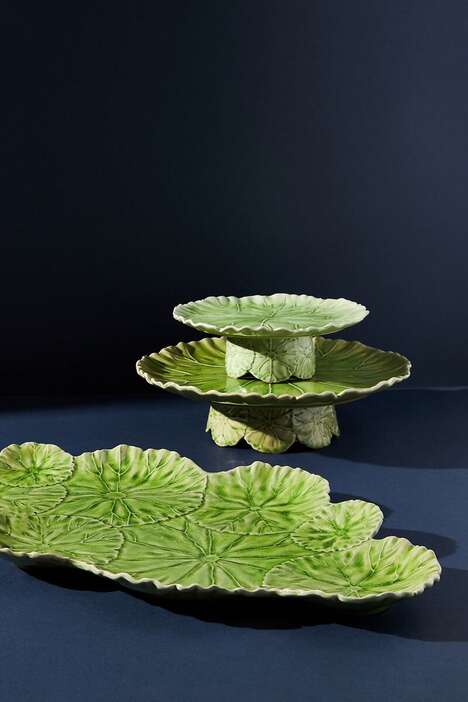 Anthropologie has recently released the whimsical-looking 'Lilypad Cake Stand.' Consumers are able to choose between two sizes: the small, which has a diameter of 9 inches, and the large, which has a diameter of 12.75 inches.
Each piece is handcrafted from hand-glazed stoneware and designed to look like a lilypad. From its leaf veins to texture, its intricate details make it look realistic and natural. A unique feature of each cake stand is that the height of each is created and held up by smaller lily pads to create a cohesive design. The Lilypad Cake Stand is just one item from the Lilypad collection. Consumers can also purchase the 'Lilypad Teapot,' Lilypad Butter Dish,' 'Lilypad Serving Set,' and the 'Lilypad Platter' to complete the set — all available on the Anthropologie website.
Image Credit: Anthropologie
About The Author