Unconventional Ice Creams : The Ice Cream Project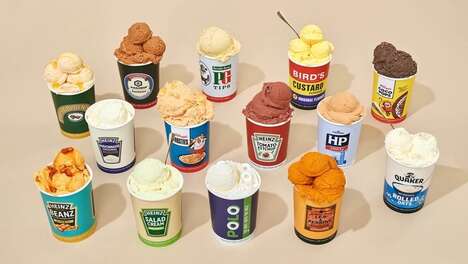 Classic chocolate, vanilla and strawberry are not the ice cream flavors that are served up by The Ice Cream Project. Instead, the summer pop-up is offering flavors that range from unique to unusual to even more unusual. There's Heinz Baked Beans, Kikkoman Soy Sauce and Lyle's Golden Syrup, along with more crowd-pleasing varieties like Polo Mint sorbet, Coco Pops and Bird's Custard.
Adventurous eaters will meet their match with experimental varieties like Worcestershire sauce, HP sauce and Heinz Salad Cream, which can be found in colorful pints with labels that describe the ice creams as "unexpectedly delicious."
For only a limited time this summer, these unconventional ice cream varieties will be available for purchase at Anya Hindmarch's The Village in Belgravia.
About The Author