Ukraine-Benefiting Collaborative Beers : collaborative beer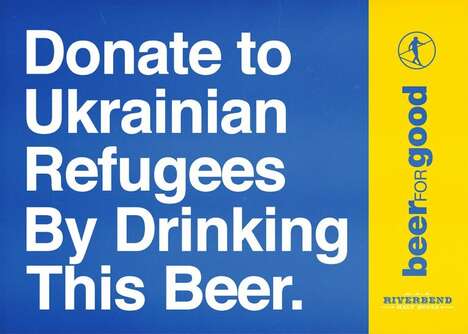 Hi-Wire Brewing and Riverbend Malt House have combined forces in order to help people impacted by one of the biggest conflicts of the day by creating a collaborative beer whose name makes it clear what the purpose of the brew is.
Simply named 'Donate to Ukrainian Refugees By Drinking This Beer," this pale ale supports refugees from Ukraine due to the fact that a dollar from every pint sold is donated to a non-profit organization that aims to direct funds and clothing to people displaced by the war in Ukraine. The beer itself makes use of Simcoe, Cashmere and Citra hopes and is available only on draft.
With Riverbend Malt House donating the malt for free and Hi-Wire taking care of the brewing process, this is well and truly a collaborative venture for an important cause.
About The Author