Tea-Light Candle Grills : candle grill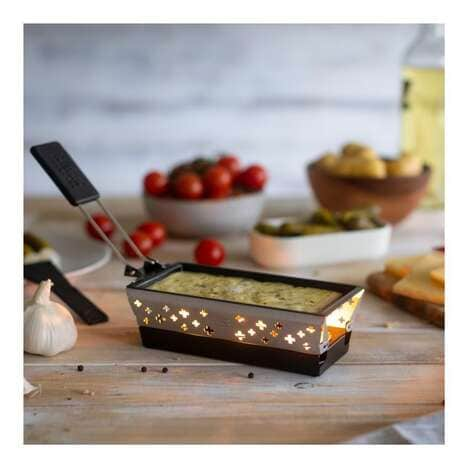 Kuhn Rikon's tea-light candle grill certainly allows for a playful, intimate, and interesting dining experience. The brand, a popular Swiss kitchenware company, dubs this product the Raclette Set Candle Light Mini and offers it in a few color options, including Red, Black, Brown, and Grey.
The playful portable piece can accommodate three tea-light candles. The design boasts perforated crosses on the side, a nod to the Swiss flag and Kuhn Rikon's branding. This motif also offers ventilation during the cooking process and for the light of the candles to spill out—which undoubtedly contributes to the ambiance.
The cheeky candle grill also includes a mini raclette pan with non-stick coating, an ergonomic handle, and a raclette scraper that is safe for the coating of the product
Image Credit: Kuhn Rikon
About The Author