Pride-Celebrating Pop-Up Events : pride in london 1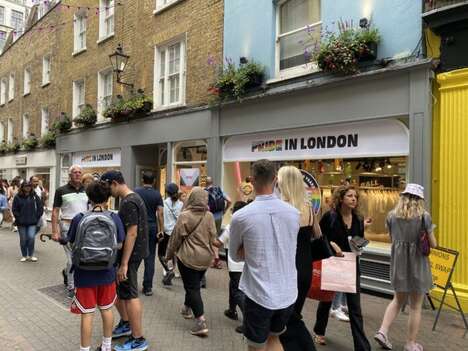 Shaftesbury has announced the opening of a 'Pride in London' pop-up that will operate on Foubert's Place for the 50th anniversary of Pride. The pop-up will function as a safe space for members of the 2SLGBTQIA+ community to feel accepted, build connections, and experience relaxing lounge areas. The 'Pride in London' pop-up will also have a Pride store that will sell gender-inclusive merchandise, an interactive social media wall, and a media hub, all created in partnership with IKEA and Coca-Cola.
The pop-up will also hold a variety of Pride evening events through Jul 2, 2022 when the Pride Parade will take place. All profits from the 'Pride in London' event will be donated to the Pride in London Unity Fund, which supports the 2SLGBTQIA+ community and its initiatives.
Image Credit: Pride in London, Shaftesbury
About The Author