Personal Water Purifiers : lifestraw mission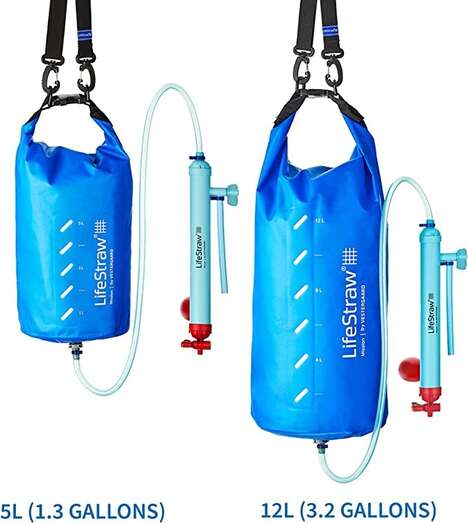 The 'LifeStraw Mission' is a gravity-fed hollow membrane water purifier ideal for outdoor travelers, such as hikers, backpackers, and campers. The Mission has a large 12-liter capacity and outputs a flow rate of 9-12 liters per hour, which is enough water to satisfy a small group of people, such as a group of friends or a family. This high filter rate is achieved by the devices' gravity-fed design, which is one of the fastest ways to filter water on the market.
In addition to being a high-quality, water-purifying travel companion, LifeStraw is committed to providing one child a year's supply of clean drinking water for each LifeStraw Mission sold, meaning customers can feel good about making a positive impact on the world in more ways than one.
The LifeStraw Mission is available now from Amazon at an MSRP of $154.95.
Image Credit: LifeStraw
About The Author