Kitten Fur Fragrances : Kitten fur fragrance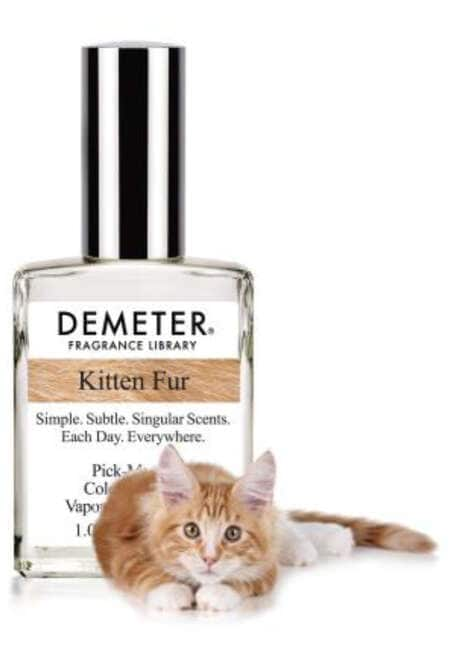 It is not every day one comes across a kitten fur fragrance but Demeter has you covered in this niche.
The Kitten Fur Fragrance captures "the olfactory essence of the warmth and comfort of that purrfect spot, just behind a kitten's neck." The product is made for individuals who clearly enjoy the company of cats. The special formula delivers a simple and subtle aromatic experience. The brand playfully notes that the Kitten Fur Fragrance is "a fragrance that truly purrs."
Demeter offers this innovative product in a number of formats, including cologne, perfume oil, body lotion, shower gel, massage oil, atmosphere diffused, hand sanitizer, and more. The brand also offers a "Grumpy Cat version of Kitten Fur" which is a "special edition cross-species celebrity collaboration," as well as other non-cat-related aromas.
Image Credit: Demeter
About The Author