Hot Dog Ice Creams : hot dog ice cream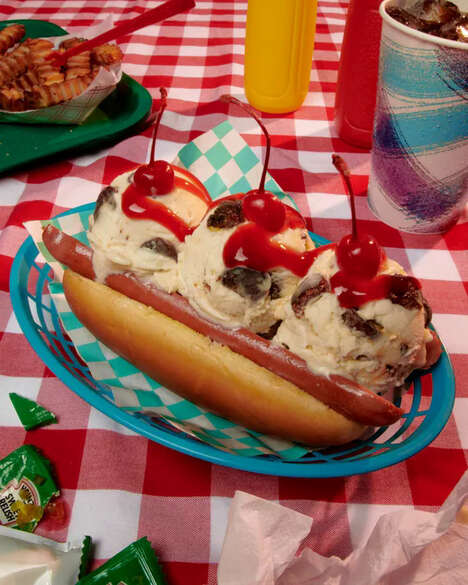 The Social is a destination for donuts, milkshakes and ice cream flavors that range from classic Vanilla Bean and Chocolate Fudge to hot dog ice cream. Let the Dogs Out! is an unusual ice cream flavor that boasts a toasted buttered bun ice cream base with chunks of caramelized Nathan's all-beef hot dogs. Unlike many salty or savory ice cream varieties that are balanced by sweet flavors, this one relies only on the caramelized flavors of the meat medallions.
With hints of garlic, the Let the Dogs Out! hot dog ice cream offers an unforgettable experience with flavor. The Social hosted an ice cream eating contest as away for people to try this new flavor, which is only being introduced for a limited time this summer.
Image Credit: Marcus McDonald
About The Author