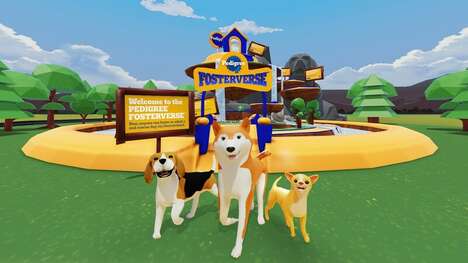 Pedigree launched the FOSTERVERSE to help dog lovers virtually foster real-life rescue dogs in the metaverse and ultimately support the goal of ending pet homelessness. In the digital world, dog lovers can interact with the dogs they meet in Decentraland, learn about their background and adoption status, as well as how they can help dogs in need.
Although not everyone is able to support a foster dog in real life, this metaverse program helps to make fostering a possibility for people who own digital property. With the FOSTERVERSE program, Decentraland property owners can foster real rescue dogs on their virtual land and this explores a new use for digital real estate.
With the FOSTERVERSE, Pedigree is the first brand to bring adoptable dogs to the Metaverse.
About The Author