Festive Canned Holiday Puddings : figgy pudding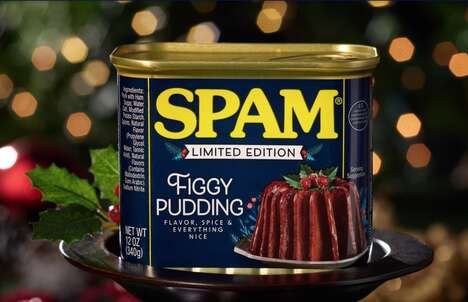 Spam prepares for the holiday season with the new Figgy pudding that claims to be Christmas in a can. The traditional British dessert is from a line in the song We Wish you a Merry Christmas. Essentially, it is a cake that is soaked in brandy with spices and complete with dried fruits.
Spam now offers the dish as the traditional meat is seasoned with spices including nutmeg, ginger, cloves, fruits, cinnamon, figs, and orange. This gives a unique British Christmas twist to the traditional dish as it is not connected to meat usually. Online, Spam is also offering a range of new recipes to help customers kick off their holidays including skewers and charcuterie boards.
Image Credit: Spam
About The Author