Ethically-Sourced Seasoned Salts : rumi spice seasoned salts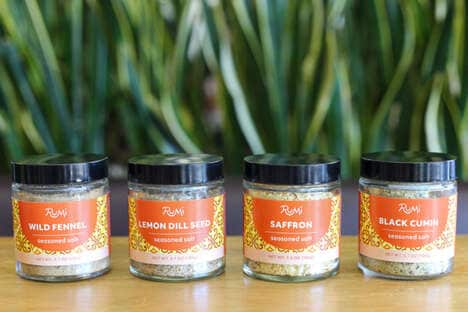 'Rumi Spice' announced the Rumi Spice Seasoned Salts product line with four offerings. Rumi Spice is a company founded in 2015 with the mission of promoting and empowering Afghan farmers with direct, ethical sourcing. The company engages in sustainable practices that benefit its sources and create jobs in the region of Afghanistan.
This line of spices includes the 'Wild Fennel,' 'Saffron,' 'Black Cumin,' and 'Lemon Dill Seed' seasoned salts. These items are excellent for bringing authentic Afghanistan flavors into home cooking without needing expert cooking abilities. Rumi Spice stated that this collection "furthers its mission of introducing Americans to high-quality, flavorful Afghan agricultural products."
The Rumi Spice Seasoned Salts are available at various third-party retailers such as Whole Foods, as well as online at Rumi Spice's website.
Image Credit: Rumi Spice
About The Author