Ceramic Brown Paper Bag Vase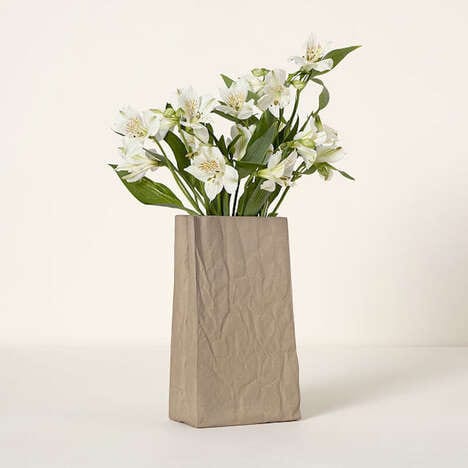 The 'Ceramic Brown Paper Bag Vase' is a quirky and unusual vase that will mystify its viewers. The vase can be dressed up or dressed down as its neutral base provides the perfect vessel for display. It is an inconspicuous oddity that makes a great talking piece when noticed.
The ceramic vases are perfect for holding fresh and dried flowers, rustic branches, or herbal bunches. The realistic paper bag look is enhanced and made possible through its textured wrinkles, crumples, and folds. It further sparks a sharp contrast between the bouquet and the vase's brown shade.
Those who love the unconventional pieces and have a minimalistic aesthetic can purchase the unique Ceramic Brown Paper Bag Vase on the Uncommon Goods website.
Image Credit: Uncommon Goods
About The Author