13 Condiment-Inspired Ice Creams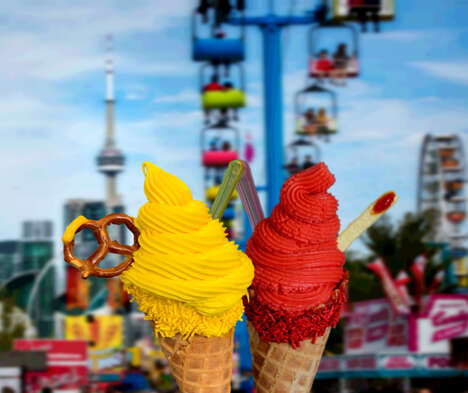 The world of ice cream is no longer dominated by sweet flavors as these salty, spicy and savory condiment-inspired ice creams prove.
While Heinz created a range of limited-edition Heinz Creamz kits that include its condiments as ingredients, Coolhaus & French's developed an ice cream that pays tribute to mustard in color and taste. And in the summer of 2022, The Ice Cream Project is exploring even bolder ice cream flavors yet like Worcestershire sauce, steak sauce and salad cream.
Hot sauce and soy sauce are some of the other condiments that have inspired even more unusual ice cream flavors yet, while Let the Dogs Out! stands apart from the rest with a "toasted buttered bun ice cream base" and real slices of caramelized beef hot dogs throughout.
About The Author