Dinosaur-Inspired Planters : Chia-saurus Rex Planter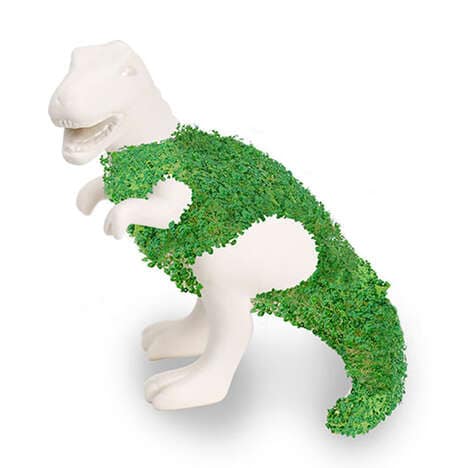 The 'Chia-saurus Rex Planter' is the perfect gift for the dinosaur enthusiast and plant lover in your life. The planter is reminiscent of the popular Chia Pets that have been around since the 80s.
The dinosaur-shaped design puts a unique and prehistoric twist on typical planters. Each kit provides the seeds that will grow when placed on the Chia-saurus Rex Planter. The care process and instructions to grow the plants are relatively straightforward as consumers will just need to add water and give it sunlight. The Chia-saurus Rex Planter is an unconventional piece of home decor that will add a pop of greenery into any space it is placed in, available on the Gift Republic website.
Image Credit: Gift Republic
About The Author